STLCANN Past Training Workshops
03/17/2023
Empowering Parents to Prevent and Health from Child Abuse and Neglect
PACT-STL Team
06/17/2022
Navigating Difficult Behaviors: Self Regulation and De-escalation
Nicki Schoonover, MSW LCSW
03/18/2022
Connecting with Teenagers Who Don't Want to Connect with You
Katrina Taylor from Katrina Taylor and Associates, a long-time contractor with Children's Division
12/17/2021
A Panel Presentation: Services for Children and Families


Brenisha Banks-Boys and Girls Club St. Louis, Lindsey Jeffries-Provident Counseling, Carl Green-Peoples Health Center, Debbie Wolf-Lutheran Family and Children's Services, Yolanda West-Parents and Children Together St. Louis, Nathan Ivy-Project LAUNCH, and Jawana Hammonds-System of Care

07/16/2021
An Informative Session on the Children's' Division Family Centered Services program, Intensive In Home Services, Children's Treatment Services, and Mo Health Net Managed Care
Crystal Wilson-Children's Division Program Specialist, Nancy Reid-Children's Division Program Specialist,

Karin Oelzen-Children's Service Supervisor,

Aquila Rives-Intensive Family Preservation Program Manager Great Circle,

Heidi L. Strickler-Director of Foster Care Capabilities United Healthcare,

Nikki Ashley-Missouri Health Net

03/19/2021
An Informative Session on the Child Abuse Hotline and Investigation Process in Missouri
Sara Smith, Children's Division Deputy Director + Children's Division Team
12/18/2020
Preparing Foster Parents to Work with Trauma, Boundaries, & Expectations
Sarah Wright, LPC with Great Circle
9/11/2020
The Ethics of Supervision
Joseph Pickard, PhD, LCSW and Diane Beckerle O'Brien, MSW, LCSW
6/19/2020
Understanding Suicide: Prevention, Assessment, and Response
Mary Mogg, MSW, Kendi Satterfield, MAIS and Lisa Wegman, M.Ed
12/13/2019
Parents at the Heart: Evolving Your Practice to Support Parents and Kids
Katrina Orlet, LCSW
9/20/2019
Stewards of Children®, a child sexual abuse prevention training
Jenny Dodson-Weihl
6/21/2019
Using the Neurosequential Model of Therapeutics: A Developmentally Sensitive Approach to Assessing and Treating Complex Trauma and Neglect
Sharon Skidmore Stern, MSW, LCSW
3/15/2019
Changing the Child Welfare Response in Missouri: Using the Signs of Safety Approach to Work With Families
Mary Mogg, MSW, and Sara Smith
12/14/2018
Stress Less & Create Healthy Models for Children
Regina Whittington, LCSW and Mary Mogg, MSW
9/21/2018
Healing the Effects of Substance Abuse Disorders on Children & Families: The Family Centered Approach
Abigail Green, MA, LPC, Clara S. Stevenson, MA, and Angela K. Marvin
6/15/2018
The Drug Epidemic & the Positive Impact of Family Drug Court
Shondrella Turner, MA, MAADCII, MPS and Tomika Golden, BSW, CADC
3/16/2018
Using a Team Approach to Address Human Trafficking
Keaton Strong, Office of Missouri Attorney General
12/8/2017
Debunking Myths, Defining Hope for Children with Problematic Sexual Behaviors
Kelly Snider, MSW, LCSW
9/15/2017
An Introduction to TF-CBT, DBT, & PE
Emily Dreher, M. Ed, LPC, NCC and Brianne Serdar, LCSW
6/16/2017
Introduction to Art Therapy and Music Therapy
Michelle Clark, MA, LPC, AT, Skylar Brussee, BME, MT and Skylar Brussee, BME, MT
4/14/2017
An Introduction to Play Therapy and Animal Assisted
April Duncan, Dianne Peters, Nola Ewars, Dina Vitoux
12/9/2016
Taking Care of Yourself: Compassion Fatigue and Mindfulness
Connie Fisher, Melanie Fitzgerald, Sarah Lehman
9/16/2016
Bringing Families Together: Working with Children of Incarcerated Parents
Vashell Anderson, Rachel S. Cramsey, LCSW, Hakee Mitchell
6/24/2016
What Happens Now? The Multidisciplinary Team Response to Child Abuse Allegations
Sergeant Mickey Owens, Jennifer Szczucinski, Dr. Linda Shaw, Dana French, Megan Marietta, Amanda Williams, Beverly Tucker, Connilee Christie
3/18/2016
Darkness to Light's Stewards of Children
Linda Shaw, MD, MSSW and Sarah Norman, MSW, LMSW
12/4/2015
Interventions with Families
Julia Pickup, MSW, LCSW; Epworth Children & Family Services
9/18/2015
Aging Out: Service Provision to Older Youth
Allison Lageose, Epworth Children & Family Services
6/19/2015
Is It a Backpack or a Child? Interventions with Young Children
Christi Moore, Ph.D.; Ebony Brabham, MSW, LCSW; Our Little Haven
3/20/2015
Treatment Planning: Formulating High-Quality Service Plans
Laura Bilsland MA, LPC, CCDP-D; Sharon Skidmore MSW, LCSW
12/05/2014
Share Relentlessly, Steal Shamelessly
Brett Drake, Ph.D.
9/19/2014
Training Workshop: Poverty Simulation
6/20/2014
Strengths-based Strategies and Interventions with Immigrant and Refugee Populations
Dr. Bob Bertolino
3/07/2014
Immigrant and Refugee Populations: Special Considerations and Child Welfare Research Brett Drake PhD, Anita Barker MEd
12/06/2013
Targeted Populations and Issues in Attachment: A Panel Presentation
Jessica Allen, MSW, LCSW; Neha Navsaria, PhD; Jennifer Beavers, MSW, LCSW
9/20/2013
Creating Connections: A Comparison of Two Treatment Models Addressing Parent-Child Relationships
Jerry H. Dunn, Ph.D., Kate Drewry, MSW, LCSW
6/21/2013
Home Visitation and Its Impact on Bonding and Secure Attachment
Linda Spina, Lora Gulley, Vanessa Davis, Parents as Teachers representative
3/8/2013
Attachment: Translating Research to Practice
Patricia Kohl
12/14/2012
Treatment of Children Traumatized by Chronic Neglect
Bill Krenn
3/16/2012
Don't Neglect, Neglect: An Overview of Child Neglect from the Missouri Children's Division Perspective
Anthony Harper, Ashley Ralph
10/7/2011
Treatment Options for Complex Trauma
Joan Benz, Shirley Chrenshaw, Casey Limmer, Megan Schacht
7/8/2011
Mind and Brain in Early Complex Trauam: Engaging Parents in a Novel Approach to Damage Control
John Constantino, Ryan Lindsay
4/1/2011
Understanding the Impact of Complex Trauma on Youth
Matt Kliethermes
1/7/2011
Building Developmental Assets in Youth
Lora Gulley
10/22/2010
Understanding Autism and Effective Support Strategies
Julie Donnelly
9/24/2010
Teen Dating Violence
Carrie Marsh, Kelly Schneider
7/30/2012
Rape 101
Kathleen Hanrahan, Christina Meneses
3/26/2010
Conceptualization and Treatment of Children and Youth Who Have Sexual Behavior Problems
Natalie Wilcox
12/11/2009
Legislative Advocacy
Peggy Barnhart, Mattie Moore
9/18/2009
Compassion Fatigue: Surviving Your Career
Nancy Spargo, Ryan Lindsay
7/10/2009
Helping Children and Teens Cope with the Death of a Loved One
Kelly Karavousanos
3/27/2009
Strengths-Based Therapy: Putting Hope in Motion
Bob Bertolino
12/4/2008
Domestic Violence and Its Effect on Children
Sandra Naeger
8/22/2008
The Effects of Abuse on Children's Development
Rachel Neukirch, Sarah Boeker
5/30/2008
Autism Spectrum Disorders: Transition Strategies
Jeanne Kloeckner
8/3/2007
Trauma in Children and Adolescents
Matt Kliethermes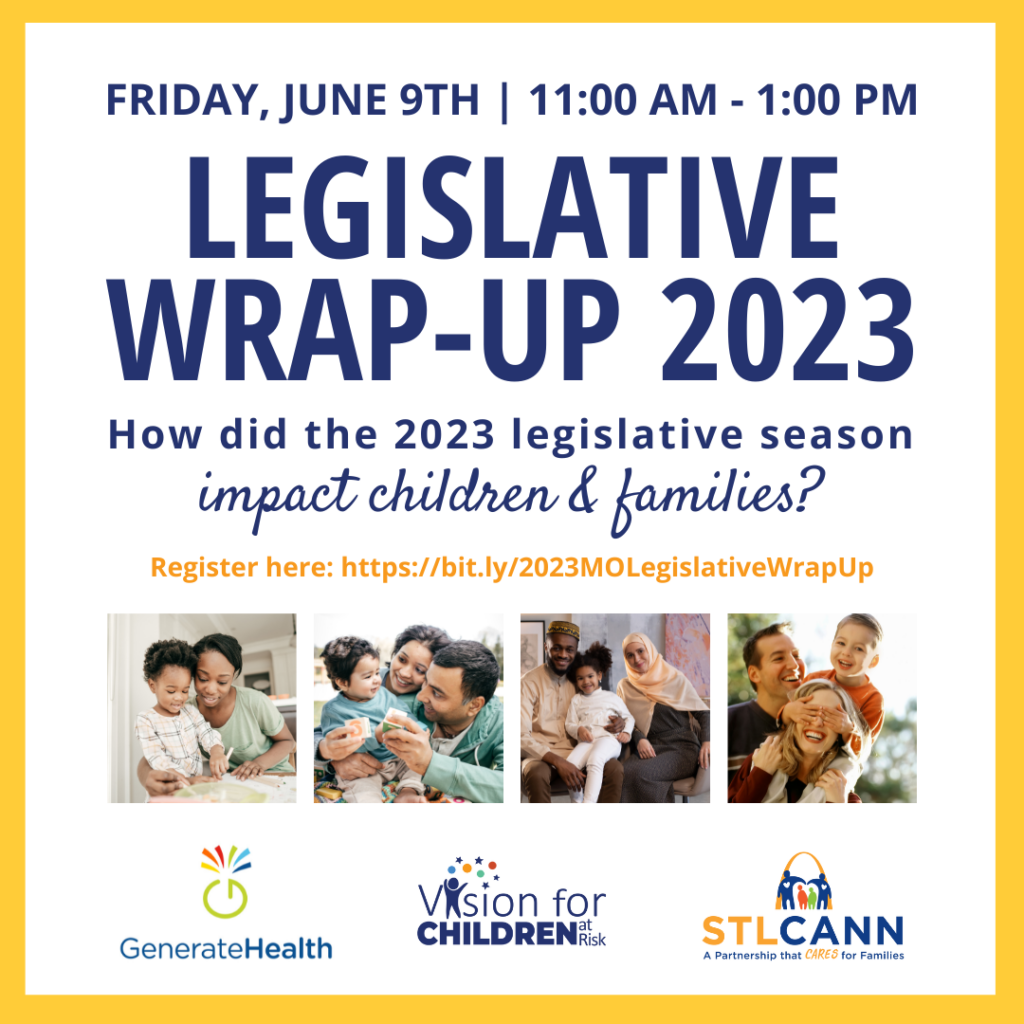 How did the 2023 Legislative Session impact children & families?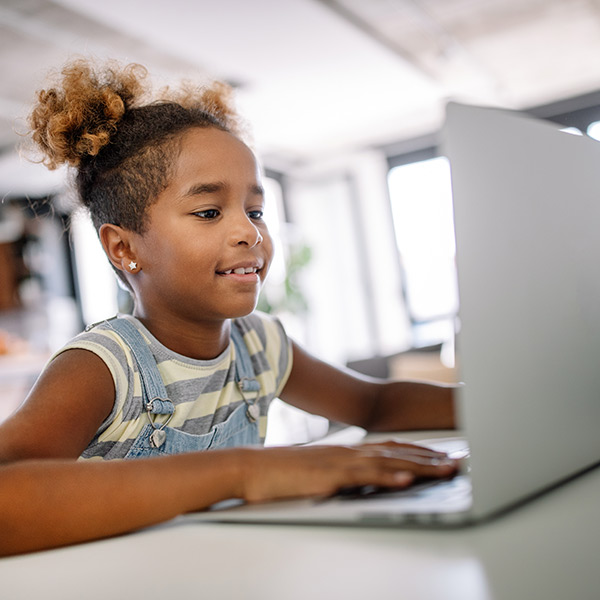 Connect with other parents and caregivers to strengthen your family.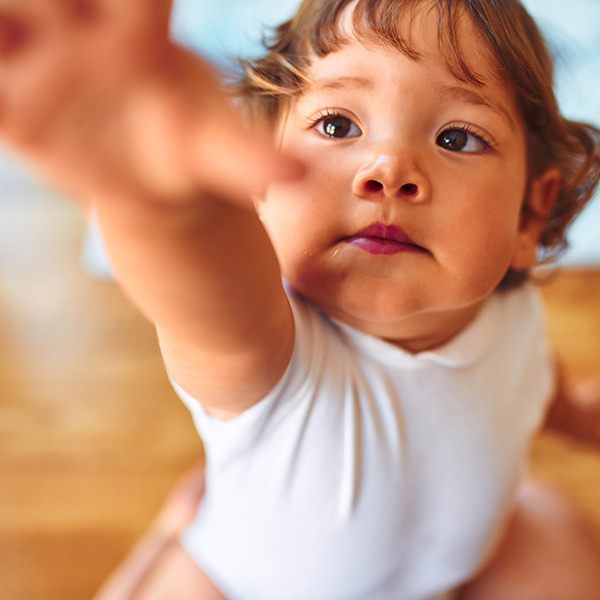 Parents charting their own paths, together, toward holistic wellness.
Children of Metropolitan St. Louis
A Report to the Community
Vision for Children at Risk informs the community with data and information on child well-being in the St. Louis area, builds and drives collaboration and strategic action for children, and advocates for policies and investment in children that support child well-being.